Branding – Strategy Development and Execution
Taking your company branding to new heights!
You've probably heard the statement "marketing is what you do, branding is what you are" at some point in your life. The practice of branding your company is one of the most important aspects of your marketing program. The process has evolved in recent years, and while years ago it was defined as your company's name, slogan, symbol, sign or design, it's now far more complex to pin down. As masters of the art of modern branding, the team at The Marketing Machine unpacks the terminology for you.
What Branding Is
Branding is the process of developing a unique name and personality for a company, devising ways to disseminate the company's purpose to customers and implementing it in the market in ways that differentiate you from your competitors. That's not to say it doesn't include graphic elements, such as a brand logo design, and a promise to your audience. It's a complex meshing of several different disciplines intended to establish your presence in the market, while attracting and retaining customers.
Developing a Brand Strategy
Branding begins with the development of a customized strategy, aimed at reflecting the values you offer your customers, sharing the uniqueness of your product or service and building trust with your target audience.
To kick-start your strategy, we work with you to brainstorm how you want your customers to view the company. We analyze your current status in your market, and what's needed to take the image of your business where you want it to go.
Develop your new strategy that includes a brand logo design and other critical components today. Call 919.460.7978 or schedule a consultation.
Armed with this intelligence, we'll tap into the expertise and knowledge base of our team to compile an action plan aimed at achieving your branding objective.
Elements of Branding
A sound branding strategy contains a number of critical elements, all of which will need to be identified and developed. These include:
Positioning
This is a core component of your strategy, and it determines how your company is viewed against others in the same industry. It highlights who you serve, what you do and how you do it, and where you fit in terms of price, quality and success compared with your competitors.
Developing your positioning requires you to capture a clear picture of your target audience and your unique differentiators, which are essential for other aspects of your strategy, such as your brand logo design.
Promise
Defining your brand's promise is the process of clarifying and developing ways to promote what your company does.
What problem does your product or service solve for your customer?
What standards do you set for the company's performance?
How well do you live up to those?
If your brand promise is to provide a top-notch, seamless service to clients, the expectations of your audience could be much higher than if your brand promise is for a discount, budget-rate service.
Differentiators
Your brand differentiator is the aspect of your product or service that makes your company unique, and is usually the main reason why a client chooses you ahead of a competitor.
Your differentiator is also sometimes called your value proposition or your unique selling proposition (USP). It usually communicates a specific benefit to the client and comprises a unique claim that no other competitor can make. It's the ultimate reason why customers choose you to purchase from.
Personality
Determining the personality of your brand requires creation of a corporate identity by which your company will be known and recognized. Is your personality professional, formal and a little conservative, or do you prefer to think of your company as young, hip and on the cutting edge?
By giving your brand human traits, you make it easier to recognize and remember. Once your personality is developed, you'll be able to apply these traits to create a logo design representing the image you want to project.
Storytelling
Telling the story of your brand isn't merely about how the company came into existence or the background of the founder. It also encompasses the issues you believe in, the principles your company stands for and the philosophy that governs your work. It's a truthful narrative about how you touch people's lives in real ways, the communities your brand is part of and what you do to connect with both your customers and the community.
One of the most common examples of branding is that of Coca-Cola, whose name is synonymous with the well-known advertising that appeals to people's emotions: "Things go better with Coca-Cola" and "Share a Coke – Share a Feeling."
Custom Logo Design
Whether it's a graphic icon that captures the spirit and culture of your business/organization, or an original type treatment design that expresses your unique personality, a custom logo will set you apart and set the tone for who you are as a company.
Ultimately, your logo is your principal branding element. Make sure it connects with your customers. Before setting out to create a new logo, our design team meets with you and other stakeholders within your company to extract the essence of your brand, the long-term vision for your company and what you hope your new logo will communicate.
Your logo should not, and will not, look like anyone else's logo.
With clarity and alignment, our creative process can begin. We explore a range of solutions, coming at it from every possible angle, and the end result is a completely original brand logo design that no one else can claim or copy.
Applying Your Brand
Once we've devised a brand you're happy with, the next step is to apply it across all your marketing and operational practices. From updating your website and company stationery, through refreshing your signage and advertisements, your new brand will affect every aspect of your company's public persona.
The Marketing Machine specializes in creating insightful, purposefully designed branding, identity and logos that will serve your company for years to come. Sound good? Let's get started.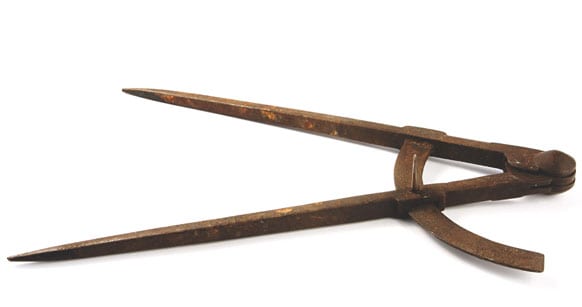 Some of Our Custom Logo Designs
Our Logo Design Creative Process
STEP 1:

Discover
We want to know everything about your brand. Our discovery process consists of a detailed questionnaire, in-person team member interviews and discussions on how you, your customers and your competitors perceive your brand.
5-8 business days

STEP 2:

Develop
After the discovery phase, our strategists develop a creative brief that serves as a roadmap for logo design. The goal is to make sure we've heard and accurately captured your input and ideas and are heading in the right direction.
2-3 business days

STEP 3:

Create
Our creative team researches, sketches, brainstorms and explores a wealth of concepts that are fresh, unusual and bold, yet always on strategy. Typically, a handful of logos and ideas will rise to the top and begin to take shape.
10-15 business days

STEP 4:

Deliver
We're ready to meet and put our best ideas on the table. We'll share our overall approach and provide a framework for judging the logos, give you a few days to review the designs, and with your feedback, our team will make the final tweaks. Once we arrive at a selected design, we'll polish up and then package for launch.
7-10 business days
Dive Deeper!
Learn more about what we can do to ignite your brand: