Garner Appliance & Mattress
Rebranding, repositioning and reinvigorating a family business.
In 2013, Garner TV & Appliance, a family-owned retailer that had been in business for over 40 years, came to us with a unique challenge: the company was no longer selling televisions and they needed their customers to understand that their much-admired local business was undergoing a significant transformation. Rather than TVs, Garner's new core business would focus on luxury mattresses and specialty appliances.
Enter The Marketing Machine. But first, a little background…
Background
As a second-generation family business in Garner, North Carolina, the company was founded in 1977 by Mones Saad as a small TV and electronics repair business known then as Garner TV & Appliance. After decades of growth and new product innovation, and through changing tastes and lifestyles, the company has continued to evolve alongside its customers. Today, Garner Appliance & Mattress remains a relevant, independent appliance retailer serving North Carolina's Triangle. Its three stores — in Garner, Raleigh and Clayton — are staffed by knowledgeable and service-oriented sales professionals. And showrooms feature a live kitchen experience.
Opportunity
To help set up the brand for immediate and long-term success, our creative marketing agency in Raleigh recommended they undergo a rebranding project. As we like to tell many of our clients, a rebranding doesn't always have to be a radical departure from your brand's current state. It's really about freshening up your look, voice and marketing messaging so that it reflects your truth, feels unique and makes a strong connection with audiences.
Solutions
Rebranding:
Numerous discovery and strategy sessions gave us a clear sense of where their brand had been, where it wanted to go and a deep understanding of the needs and wants of Garner's customers. From there, we had the insights needed to make informed rebranding recommendations and then implement those changes.
In order to modernize Garner Appliance & Mattress and help them maintain their competitive edge in the community, our team recommended a full rebranding. This meant:
Logo redesign
New truck designs
Refreshed storefronts and sales floor signage
Updated marketing collateral
A revamped website
New training materials
New company identity materials
Marketing Planning:
We recognized that despite operating without a marketing director, Garner was spending a significant amount per year on advertising (1% – 2% of the previous year's gross revenue). After gaining their trust, we were given full reign to market their brand within the same budget parameters and demonstrate that we could quickly increase revenue.
In less than 6 months, the company saw a double-digit percentage increase in its sales figures. Given those results and to keep moving forward for achieving the growth potential they desired, we advised Garner to continue to increase their marketing spend and utilize additional marketing channels, over the course of five years.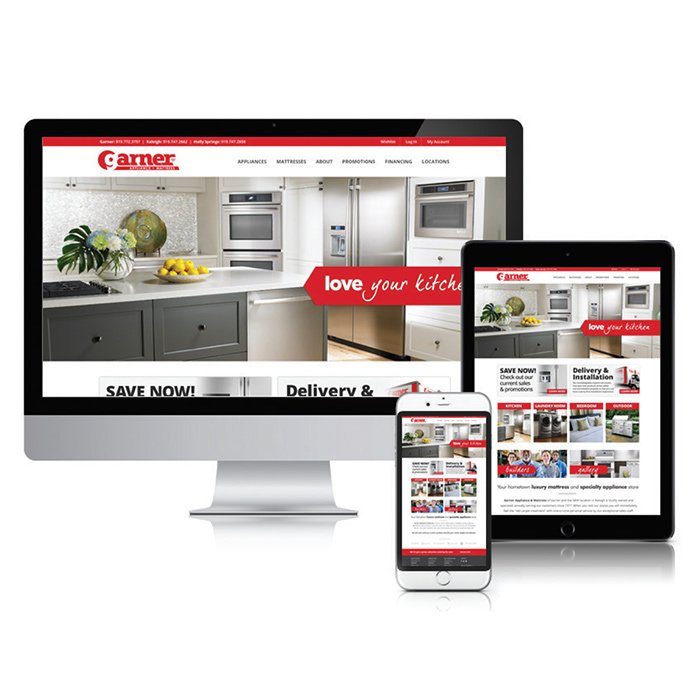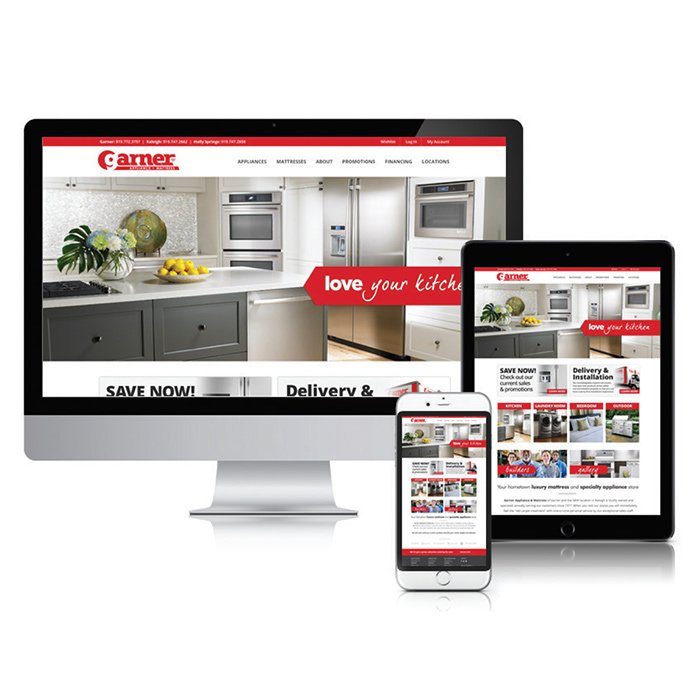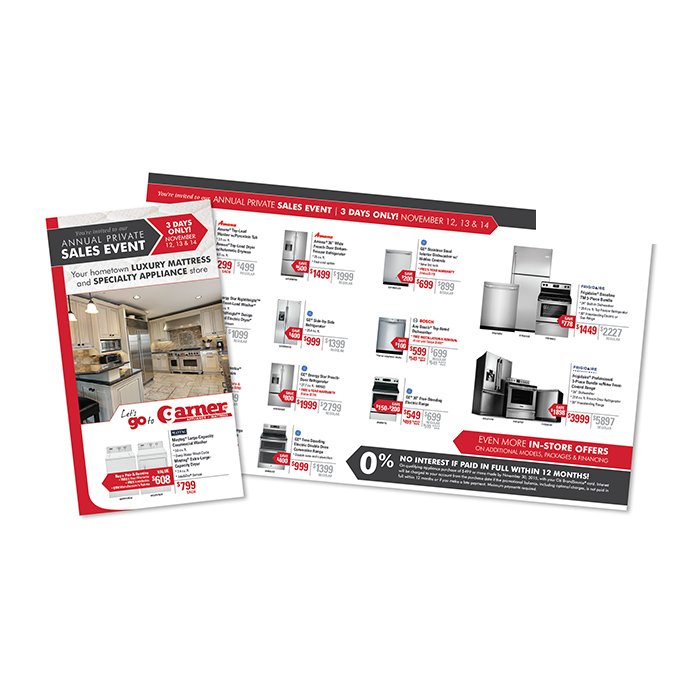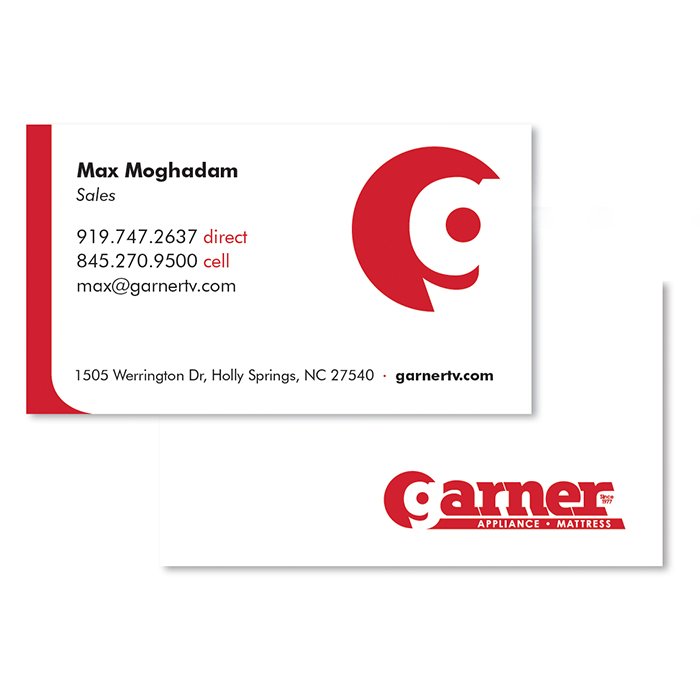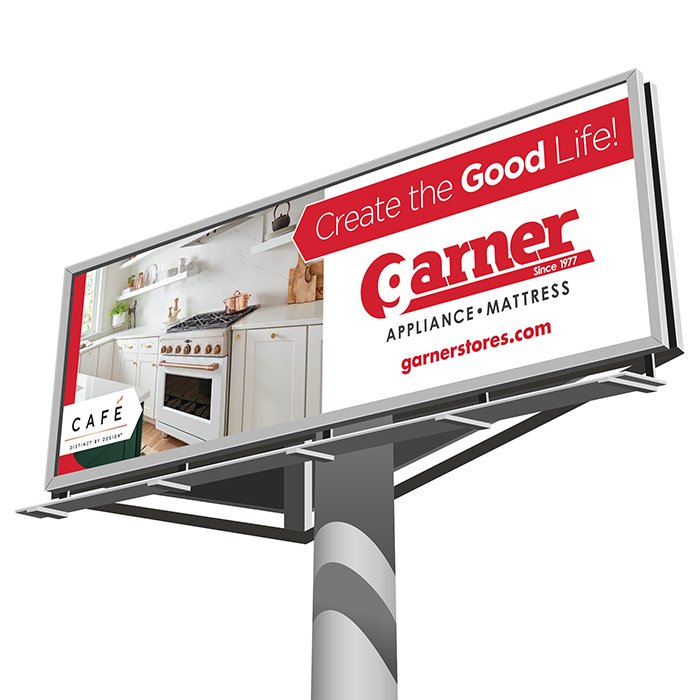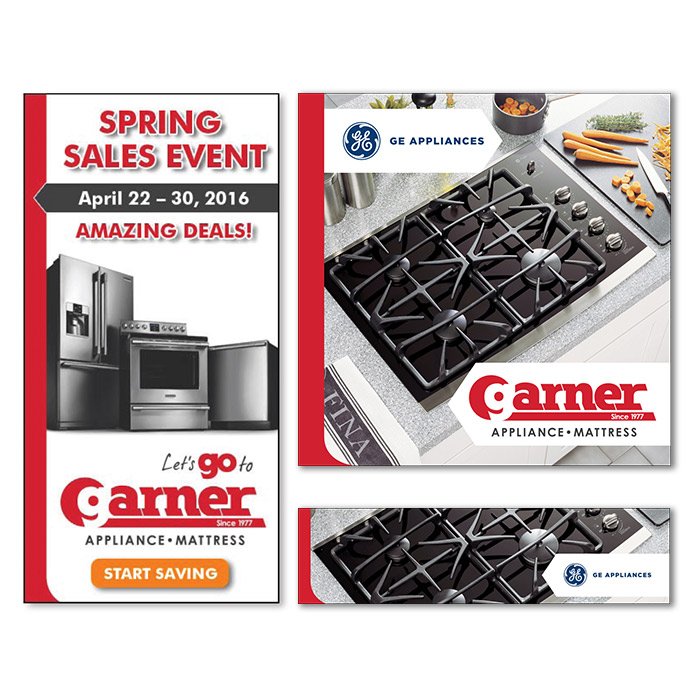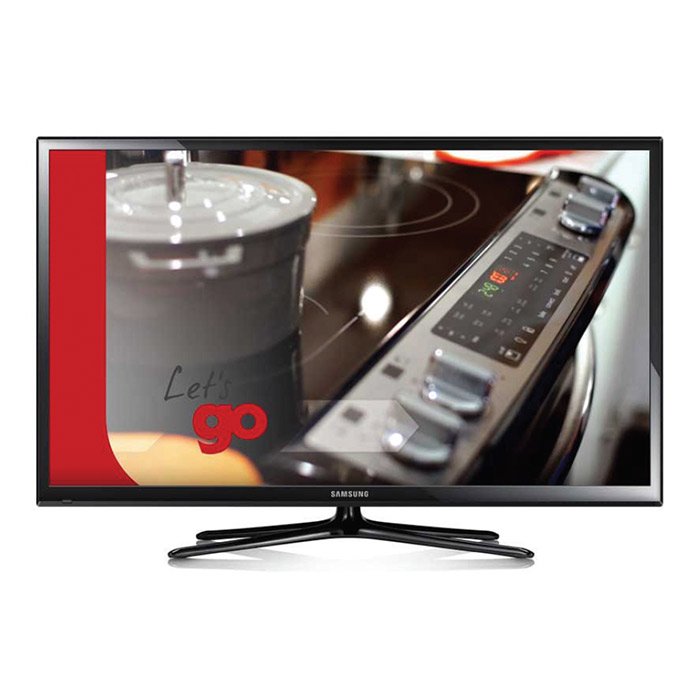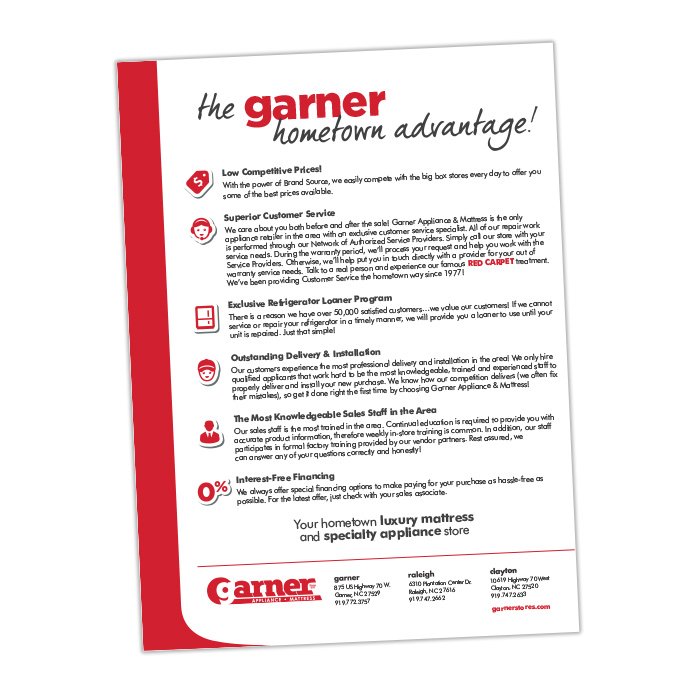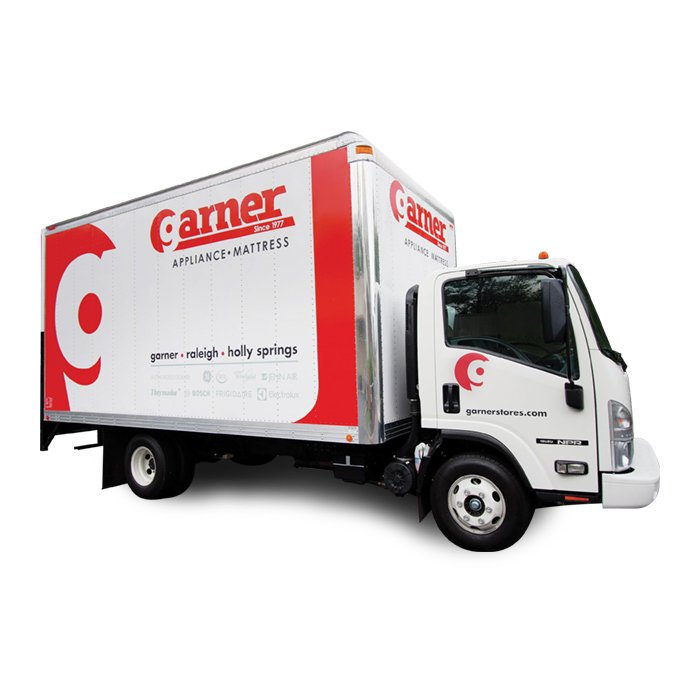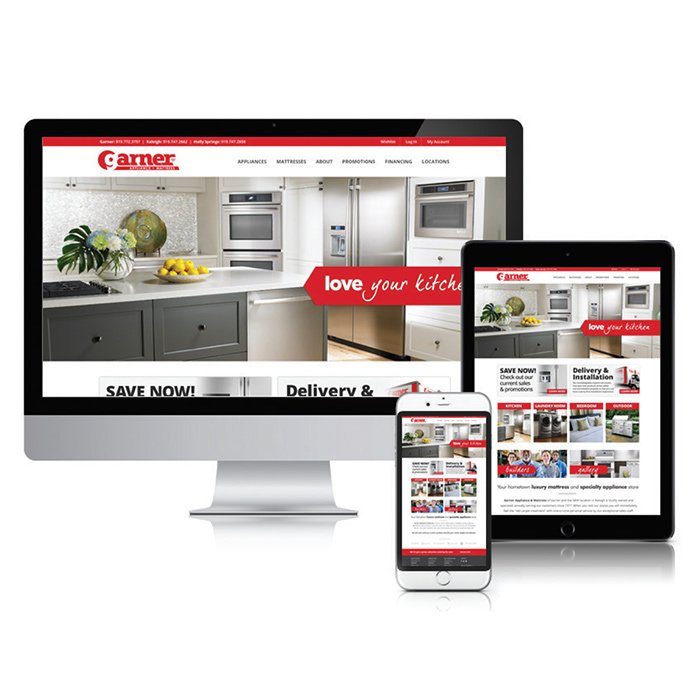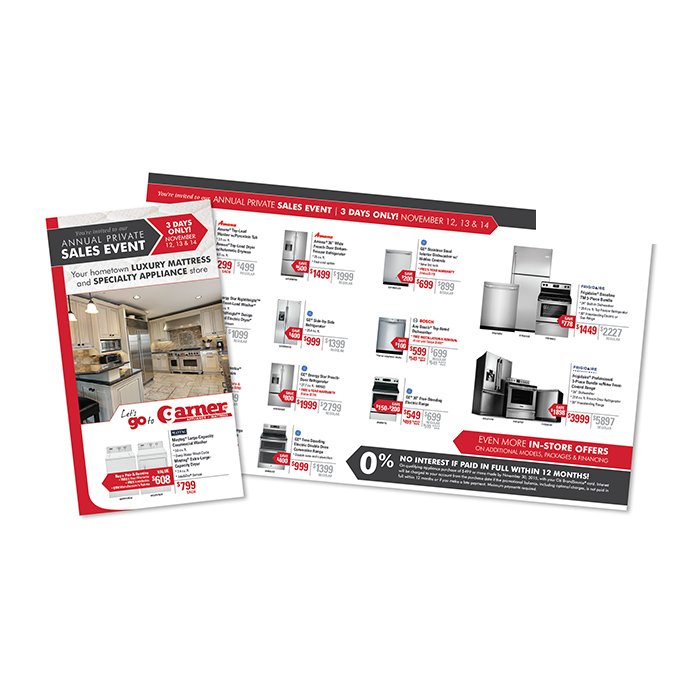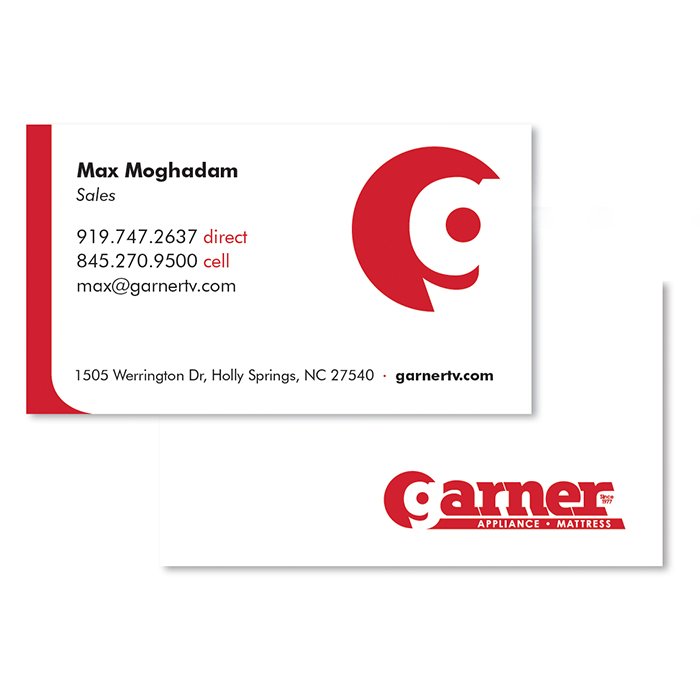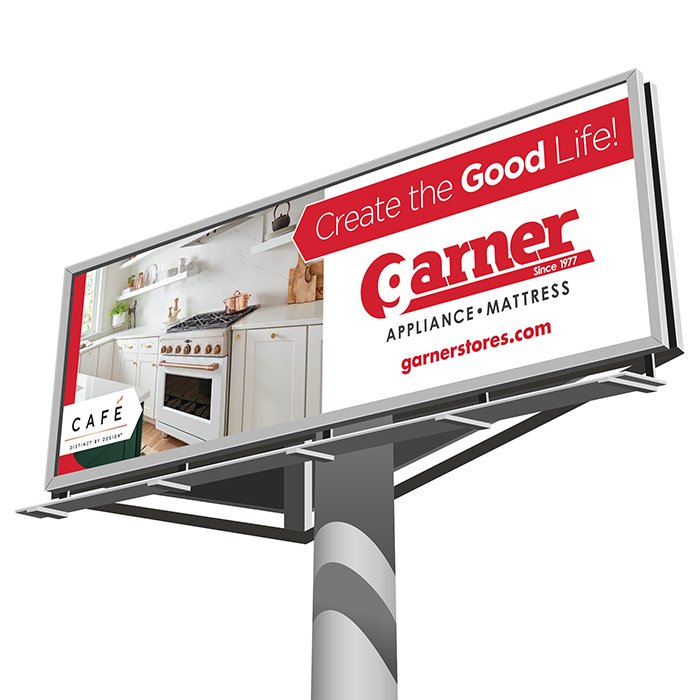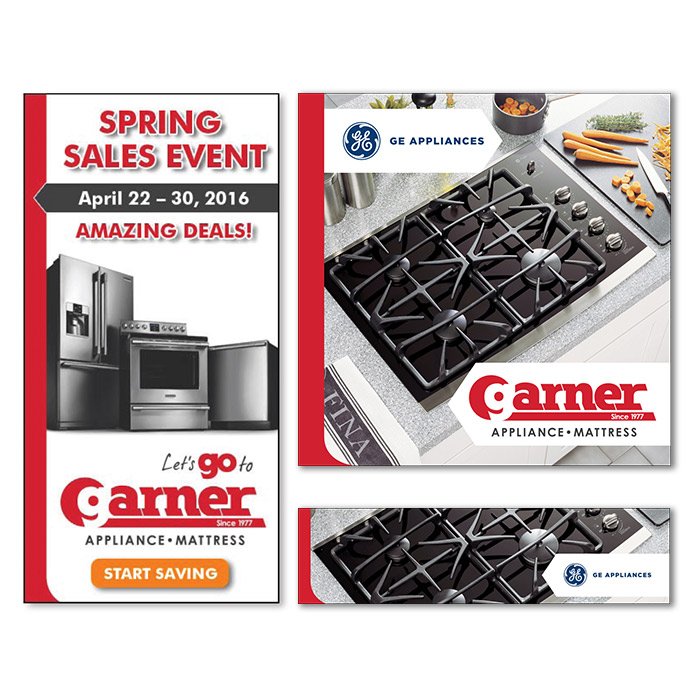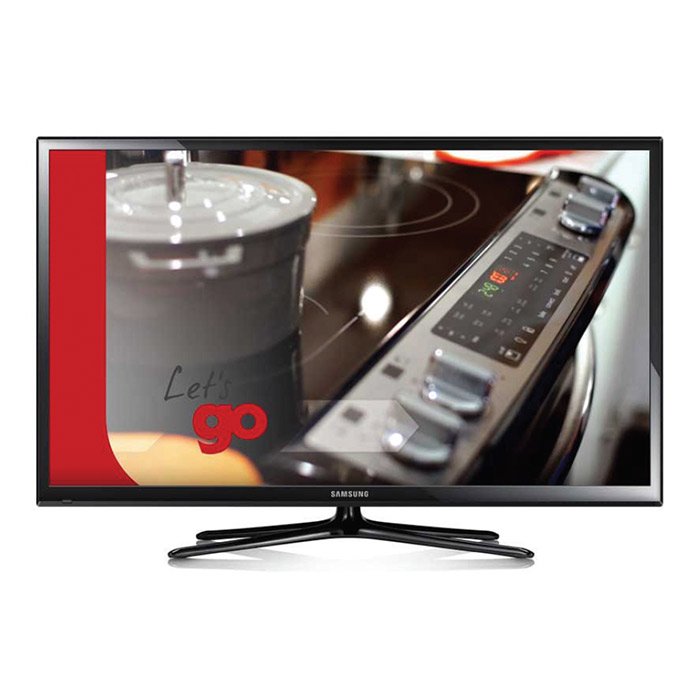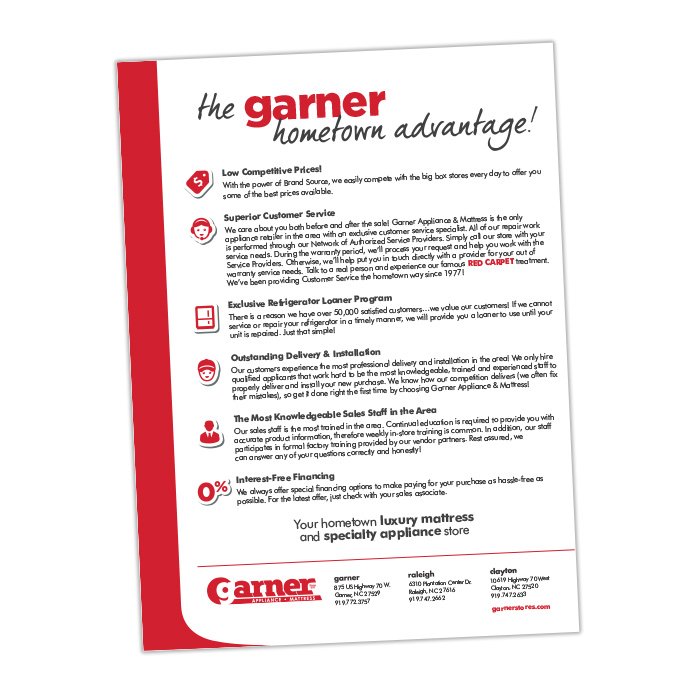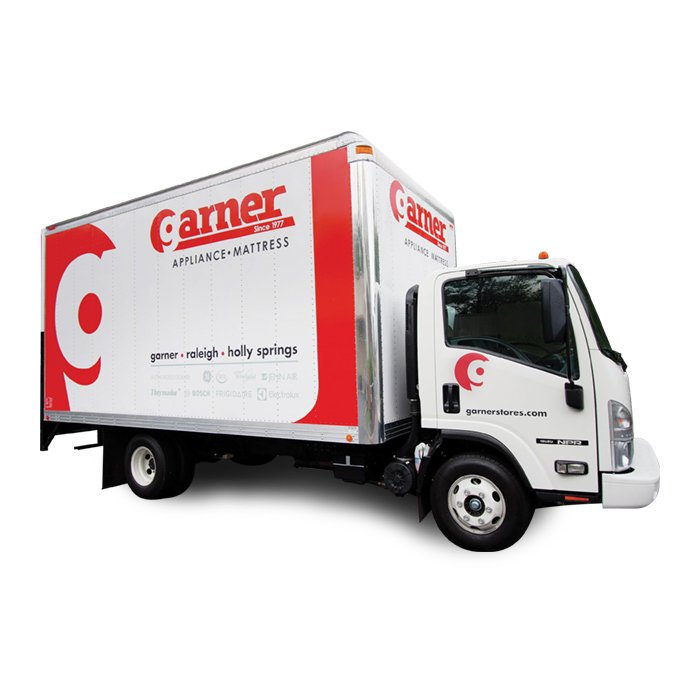 Initiate a Rebrand
while respecting the legacy of the company and the patriarch who started the business.
Develop a Corporate Image
that could be respected alongside indirect competitors such as Lowe's and Home Depot.
Help the Client
move past an existing sale/price orientation to an ongoing marketing strategy model.
Optimize its Partnership
with manufacturers to get the most benefit of co-op advertising dollars.
Project Execution
After completing the initial successful year-long rebranding, we continued to help Garner evaluate their overall operations, consolidate efforts, open new locations, and ensure a continued commitment to performance and customer service excellence. In addition, we helped expand their retention and acquisition programs and expanded their marketing program, which now consists of:
During our tenure, the company slowly increased its advertising spend, layer by layer, through our agency's media-buying services. This has resulted in growth upward of 15% – 20% per year.
By the end of 2020, Garner will have fully doubled its revenue in the 5 years since we began managing their marketing. They now have a deep and layered marketing mix and have become a highly profitable business.
ADDITIONAL OUTCOMES
In addition to healthy growth, Garner Appliance & Mattress has been able to:
The company initially had no mechanisms in place to leverage co-op dollars. Today, they are getting back as much in co-op dollars as their original advertising budget. Last year alone, fifty percent of their advertising budget was paid for with co-op dollars.
Rather than hire a high-priced and full-time marketing officer, Garner opted to hire us instead and in return, got the full benefit of marketing planning along with immediate access to website and graphic design services, copywriting, project management and advertising design and placement.
Garner now has the data it needs to analyze and determine the effectiveness of ongoing brand awareness and marketing. Not surprisingly, they are busier than ever and consistently beat previous monthly sales records.
We helped Garner reduce the daily organizational workload on its three owners. This freed them up to focus on meeting the customer service standards they are known for as well as ownership functions such as securing new locations, new products, and growth strategies.
THE NEXT FIVE YEARS
Now that the foundation is in place for a robust marketing program, we will continue to refine the marketing plan going forward.
Currently, we are building a marketing automation program to target the company's 14,000-strong (and growing) database through email nurturing campaigns.
We will continue to look for opportunities to increase awareness in the North Carolina market, find new ways to reach potential customers and further cement their perception as a strong pillar in the community.