Say Hello to the TMM Team—Each an Integral Part of Our Machine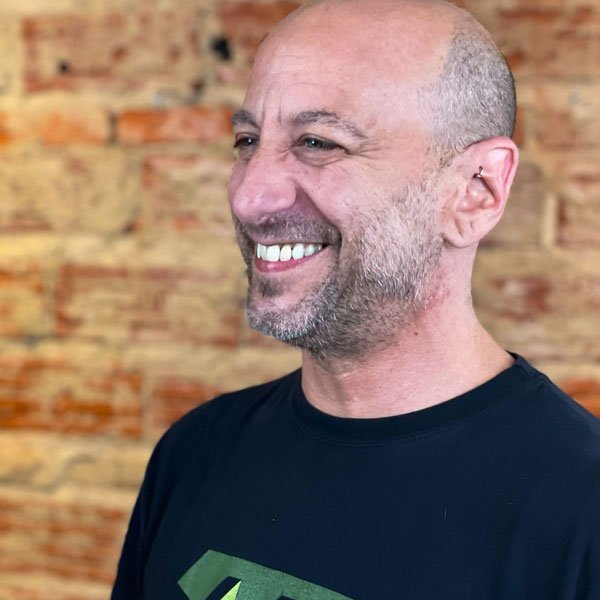 Paul Spinak
Creative Director (Head Mechanic)
The original, one-and-only TMM founder and head mechanic, Paul is the agency's creative director, marketing strategist, brand guardian and sales force all wrapped up in one high-octane package. No doubt you'll have met him at your very first call; Paul will continue to discuss opportunities with you and be available anytime you need him. Otherwise, he'll be watching over all internal procedures, ensuring the TMM seal of awesomeness on every project. When he's not doing marketing stuff, he's doing art stuff in his house shop bending/melting metal and shaping wood to his will.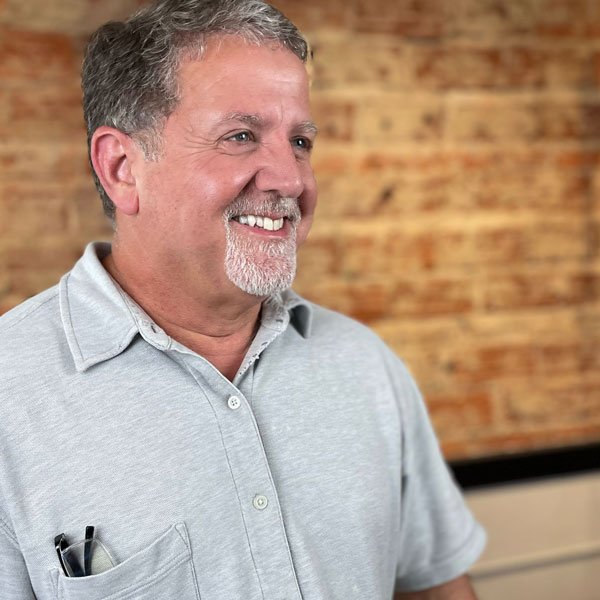 David Sardinha
Co-Owner/Director of Accounts (Consigliere)
David is our strategist, consigliere and the nuts and bolts guy who ensures our accounts are running smoothly. He enjoys consulting with our clients to help them maximize their business success. Being a bit of a serial entrepreneur, in the past, David has managed businesses in the corporate world as well as owned and operated a variety of his own companies. He gets what it takes for a business to compete and be successful in the marketplace. Business development is his game, whether it's for TMM or as an advocate for our clients. Ask him about anything, and, if he doesn't already know the answer, he'll help you find it. This is the guy you want on your trivia team!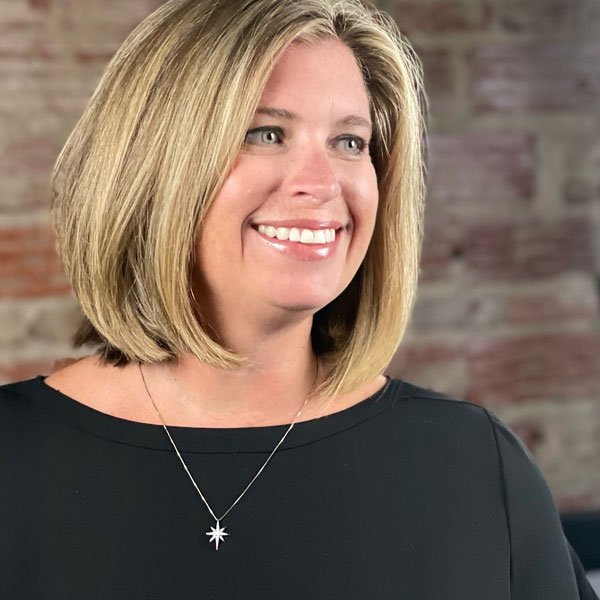 Tayloire Queen
Marketing Executive (Team Navigator)
Tayloire keeps our team focused and ensures from the start that we optimize your experience. She assists in defining objectives, tasks and timelines to keep your goals achievable. She quickly builds rapport with our clients and is the perfect liaison to keep the gears moving. By formalizing your ideas and concepts she carefully crafts and monitors your thriving marketing initiatives. With a background in marketing, sales and event planning, she gets what it takes to fine tune the details and deliver desired results.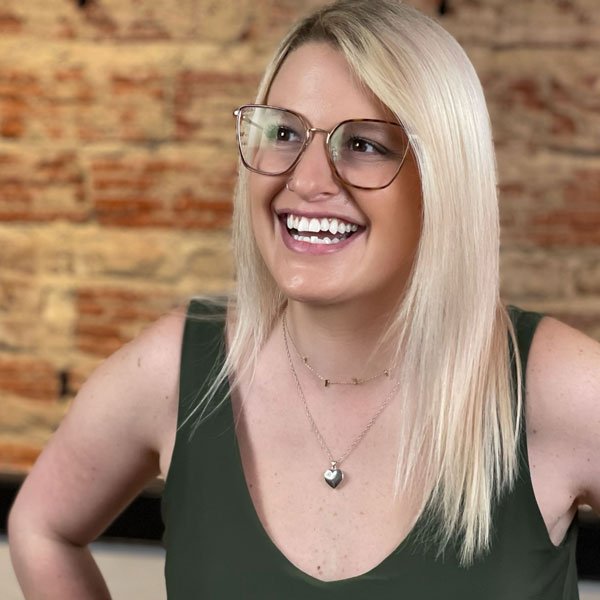 Ashley Spencer
Marketing Executive (Wizard of Wow)
Like a true Hufflepuff, this marketing wizard values hard work and dedication to her clients. With Ashley's experience in marketing and event planning, her detail-oriented nature shines through with each project, ensuring the client's objectives are met without missing a beat. She is passionate about flawlessly executing the details of each project while managing the various tasks and vendors involved, always keeping the client at the heart of it all. A fast-paced and high-volume environment is where she thrives best.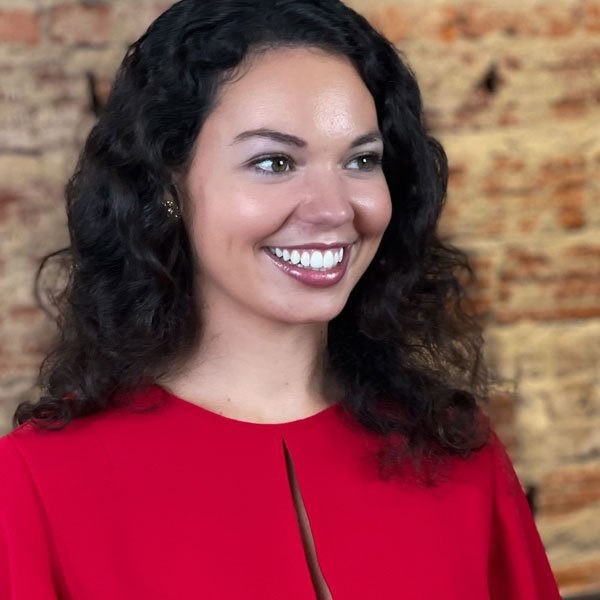 Lucy Rose
Marketing Executive (Captain)
Lucy is all hands-on deck as the Captain where she ensures each clients' charter is on schedule. She checks the list to make sure no provisions, or small details, are forgotten, so you know it's smooth sailing ahead if Lucy is aboard. When she isn't bouncing between different tasks, Lucy is tracking and analyzing the maps to show clients how their journey is progressing. She's always keeping your destination in mind and will help you enjoy the ride.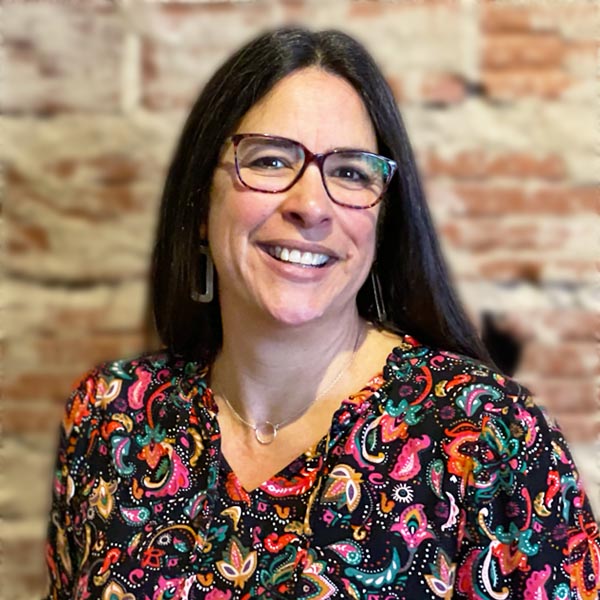 Erika Martin del Campo
Art Director (Puzzle Master)
Erika has been designing for almost 30 years. She started as a print designer in the Washington DC area, had a stint in a corporate marketing department, spent a decade in non-profit work, and is now back in the agency world. This wide range of experiences has allowed her to touch a variety of projects, design in many mediums and interact with all kinds of clients. She delivers a smart, creative, product that works for both the client and its audience. Something puzzling you about your current brand or advertising creative? She's got just the right design solution.
Angie Scala
Web Designer/Developer (Pixel Princess)
Another multi-faceted team member, Angie triples as lead Internet guru, web designer/developer and graphic designer. She has a passion for constantly improving the user experience and streamlining. If you're doing any web marketing, she's almost certainly cranking on it behind the scenes — but even beyond the digital space, we love to tap her design talents.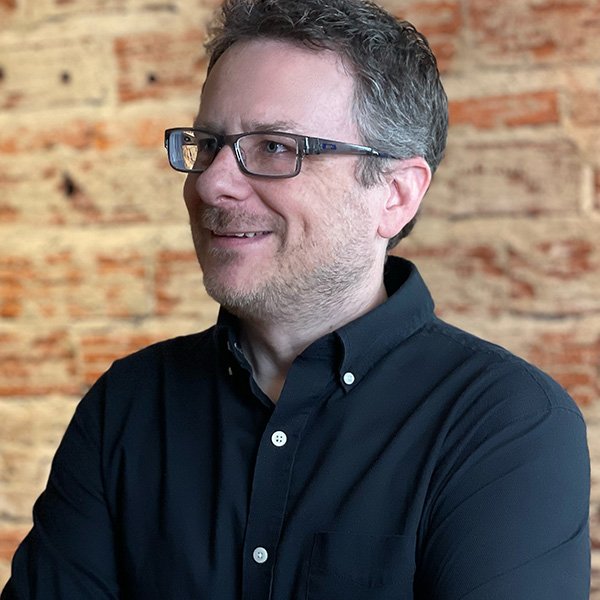 Todd Malholt
Senior Graphic Designer (Visual Virtuoso)
Todd is a hands-on creative team leader who specializes in results-oriented, highly conceptual advertising and integrated marketing communications. From concept to completion, he is skilled in all forms of branding initiatives in both digital and print environments and enjoys mentoring those around him.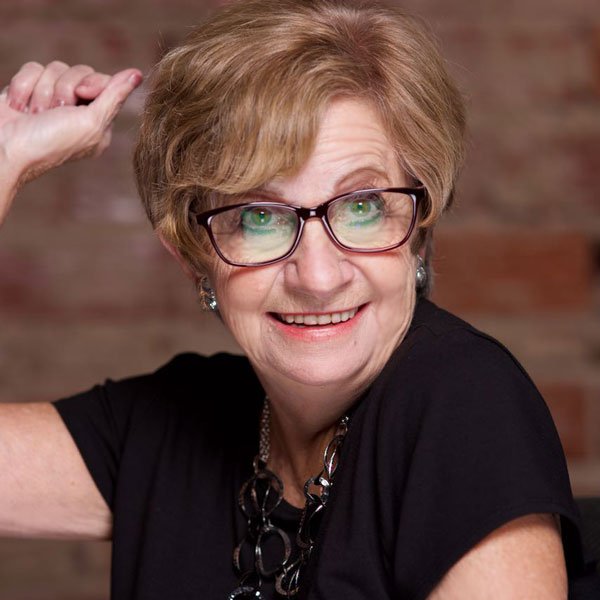 Lynda Holshouser
The Grammar Girl
Lynda, AKA, "The Grammar Girl" joined the TMM as a part of our proofing/editing team. Lynda spent the last two years working as our resident healthcare blogger having spent most of her professional career in the healthcare field. Lynda takes her role as a grammar detective very seriously and her coffee cup logo reflects the motto, "I am silently correcting your grammar."
This expanded role allows us to track down grammar offenders to ensure that your copy looks its best.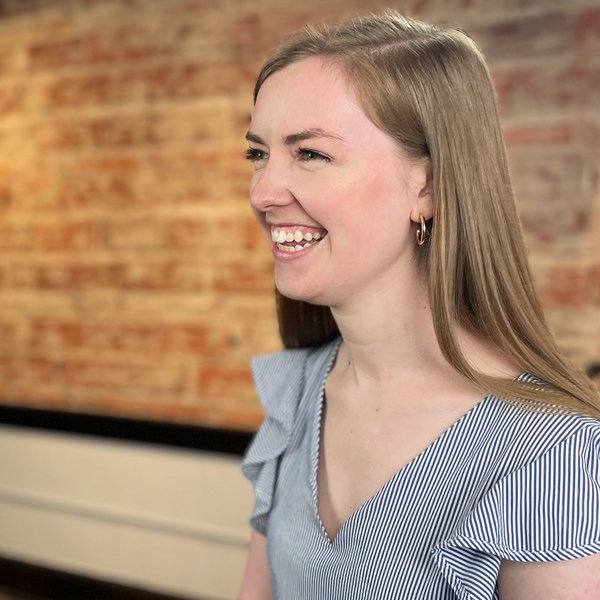 Sarah Morgan
Marketing Coordinator (Tour Guide)
Sarah is enthusiastic to welcome newcomers and give them a lay of the land. She is knowledgeable of the project landscape and is happy to answer any questions along the way.
Like stamps in a passport, Sarah ensures that all projects complete their essential checkpoints before heading to the next location. Like any good tour guide, Sarah always comes prepared and goes the extra mile to so that you get the most out of your marketing experience.
You can count on Sarah to bring out the best in project management as she continues to guide your marketing projects from the foundation up.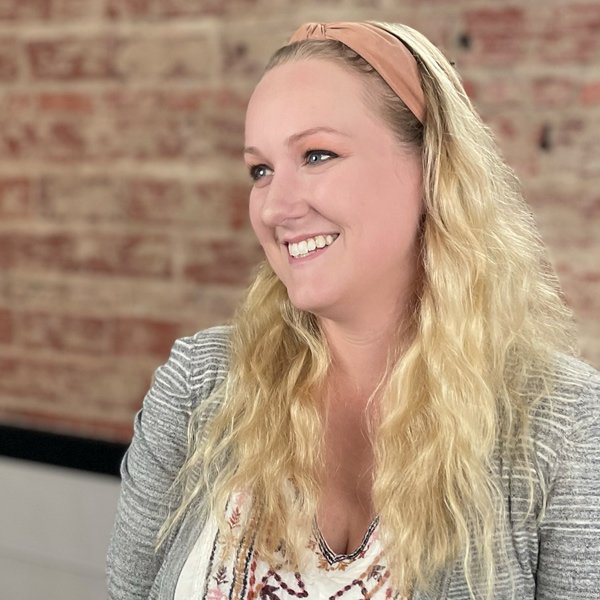 Allison Winningham
Graphic Designer (Graphical Glamorizer)
Allison's background as a freelance graphic designer makes her an excellent addition to our team. She's experienced in all parts of design including branding, print and digital media as well as web design, and can develop the perfect solution for your marketing goals. Allison enjoys putting practical and exciting design concepts into action to provide our clients with a personalized marketing touch.
Allison's keen eye for detail adds that extra level of expertise that our clients are looking for in their marketing projects. As a design aficionado, Allison can hop from project to project, and her distinct design skill set adds a degree of excellence to the work she completes. She enjoys the creative process that allows our clients to envision exciting marketing opportunities.
Timber
Office Mascot
Timber has reported for duty at The Marketing Machine since he was just a few months old! His favorite hobbies are obsessing over a ball, burping and watching TV. He is half Border Collie / half Human and he's 4 years old. Timberrrrrr!