NC Paint & PowerWash — Building the Tools to Succeed
Founded in 1997, NC Paint & PowerWash is a locally- and family-owned business dedicated to helping residential and commercial customers put their best foot forward and shine. The company operates on the foundational values of integrity, quality workmanship, service, and the golden rule and has emerged as one of the leading property enhancement companies in central North Carolina. Highly skilled technicians transform interior and exterior spaces, including patios, fences, driveways and much more.
After more than 25 years of operation, NC Paint & PowerWash was ready to take an already successful business to the next level. It was time to meet The Marketing Machine.
NC Paint & PowerWash initially approached The Marketing Machine for exactly what it says in our name — marketing. In 25 years, they had grown to become a successful power wash business with loyal employees, a steady referral stream, and a branded fleet of vehicles. And while the company had made technology upgrades and investments over the years, many of which paid off, they really needed outside expertise if they were going to scale up, attract new business and grow — especially in an increasingly competitive market.
Little did they know they were about to embark on a completely transformative journey.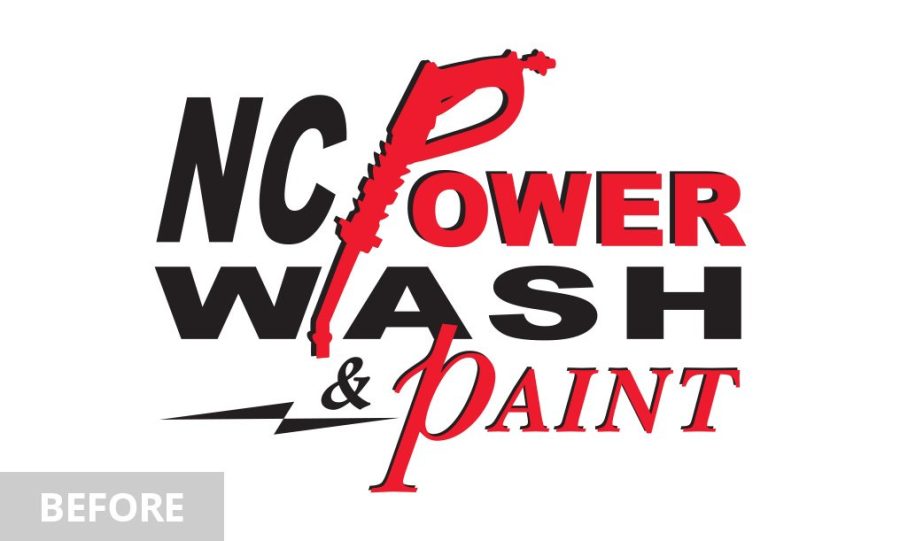 Initially, we met the client where they were and responded to the engagement with a series of brand activation efforts, including retargeting, emails, as well as search and social advertising.
Very quickly, however, we identified a much larger opportunity and solution that could empower them with the tools they needed to achieve meaningful results: a combined rebrand, a new website and a marketing plan.
Convincing a long-established business to embark on an 'all-in' rebrand was no small task. Our recommendation — to essentially power-wash away the old brand and create new pathways to success — was based on proven insights gleaned from deep discovery sessions as well as other successful rebrands we've led, namely for Garner Appliance & Mattress.
Step 3. Putting it Together
A New Name
We quickly learned that one of the greatest areas of profit potential for the company was in painting, not power washing. One successful paint job could generate as much revenue as a week's worth of power washing, and there was vast opportunity in painting. And so, we suggested a small yet powerful tweak: to lead with paint and reestablish the company as NC Paint & PowerWash.
Our team believed that NC Paint & PowerWash rolled off the tongue a little easier and offered a wider array of design possibilities in terms of packaging, signage and graphics.
A New, Original Logo
As is often the case, one insight and evolution leads to another. To reflect the name change, we also needed to embark on a logo redesign that would serve as the company's principal branding element and capture the spirit and essence of who they are and what they do — something eternal and emblematic.
The company's first logo was designed with love and used consistently across all vehicles, collateral and other marketing materials. However, we believed that the strong use of red could alienate female homeowners (the primary audience), and we wanted to soften things up. Additionally, the old logo featured a wand/gun to represent power washing, and we worried any gun-like object could be objectionable to some. And lastly, we determined that the previous logo was cluttered and wondered if there were opportunities to simplify it.
Our Process
Our design approach was to do what NC Paint & PowerWash does — bring the sparkle. After an exhaustive creative exploration, through multiple rounds of client input and feedback, we arrived at a winning logo that could reside comfortably alongside some of today's leading cleaning brands in the country (i.e. Scott Paper Towels, Mr. Clean, Ajax, etc.).
The logo is simple, streamlined, easy to read and in motion (like a brush of paint or a wash of cleaning solution over a dirty surface).
A Brand-New Website
Our task with the website was to make it easy for customers to find information, gain knowledge and transact business. We applied the new brand look across all pages of the new site, and we optimized it for search and mobile. Additionally, we set them up to drive more commercial business, an untapped revenue source.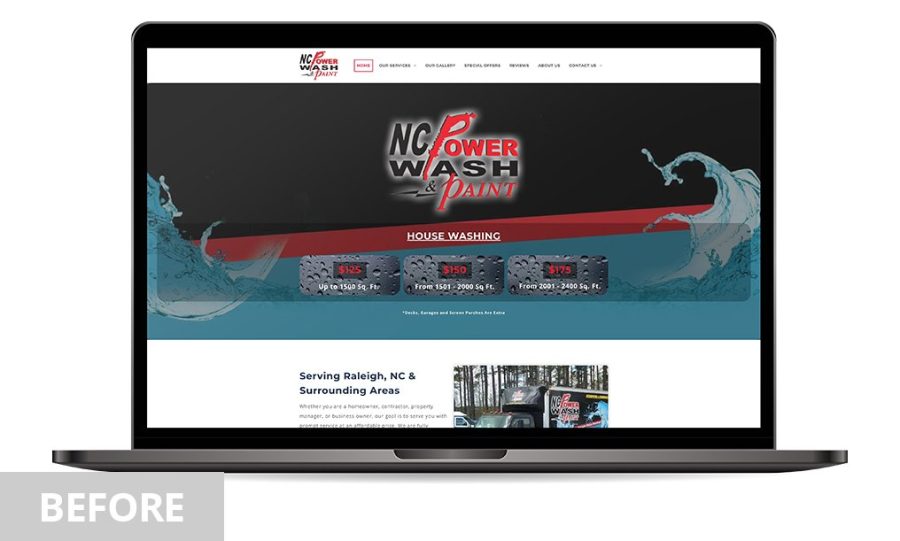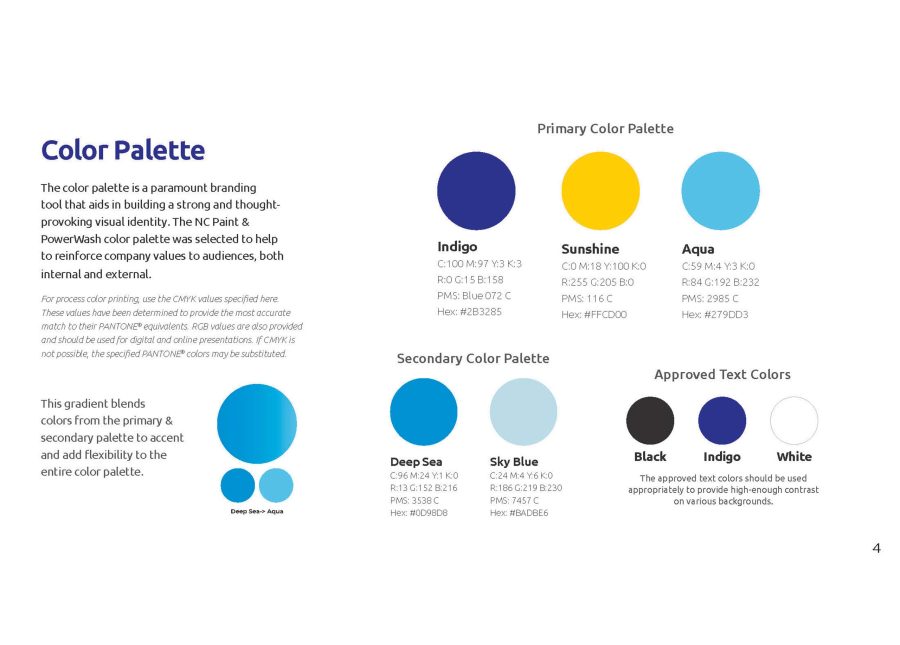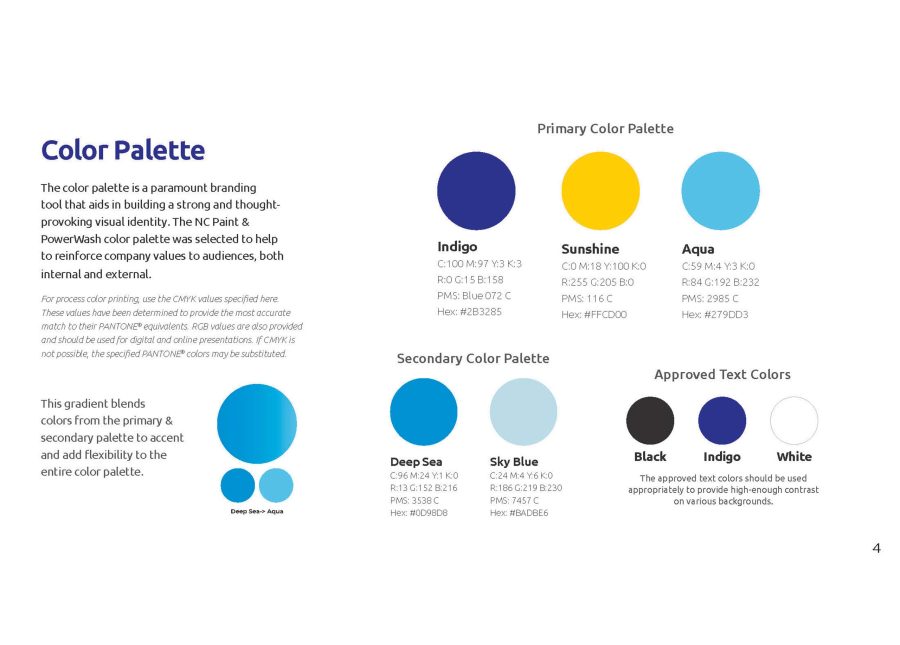 A Reimagined Color Palette
We introduced a new suite of colors that are positive, bright and forward-looking. They reflect the clean outcomes that NC Paint & PowerWash achieve each day.
Truck/Van Redesign
New graphics helped transform the company's vehicles from a handful of trailer trucks with cluttered graphics to a sleek fleet that is brand consistent and instantly recognizable.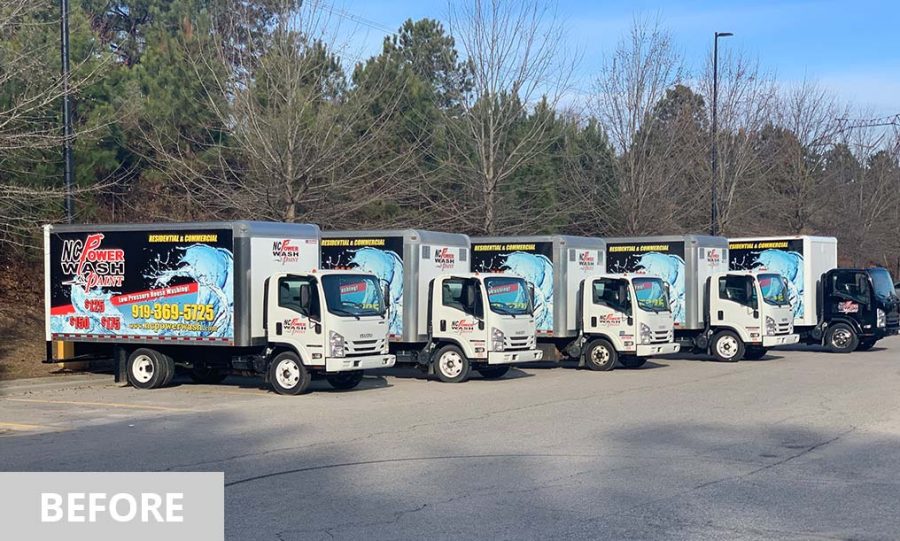 ID Materials & Marketing Materials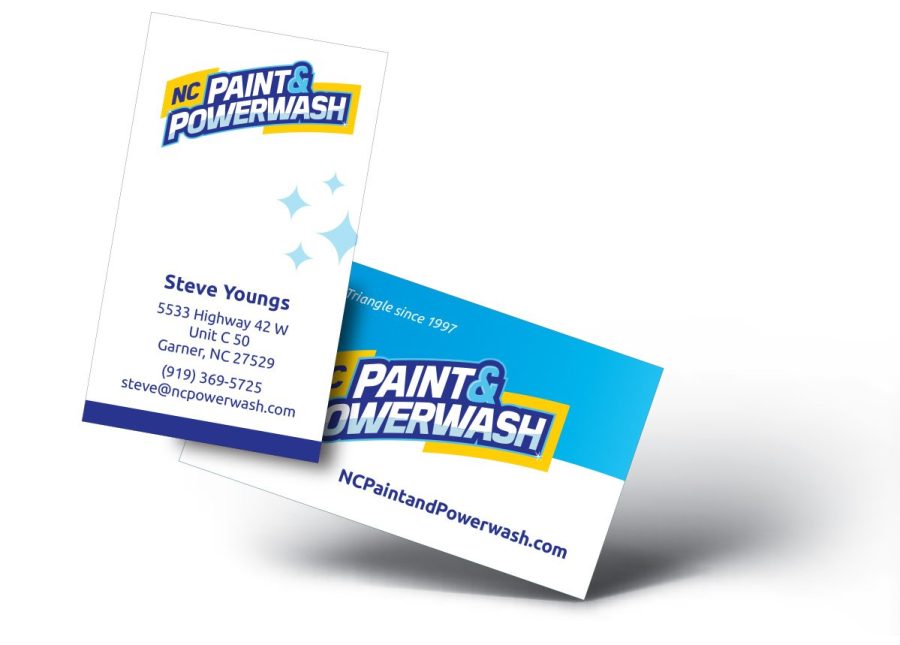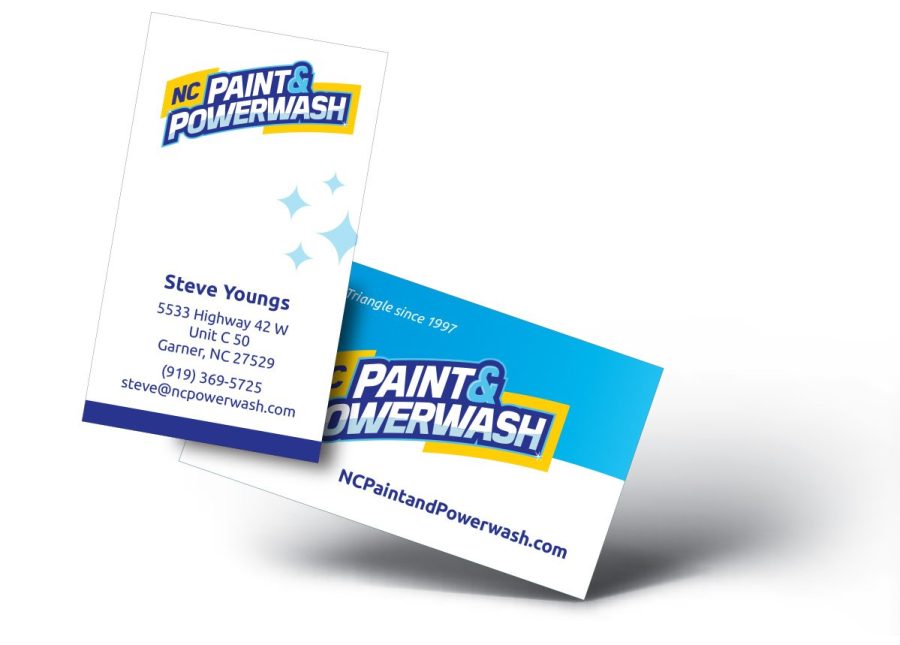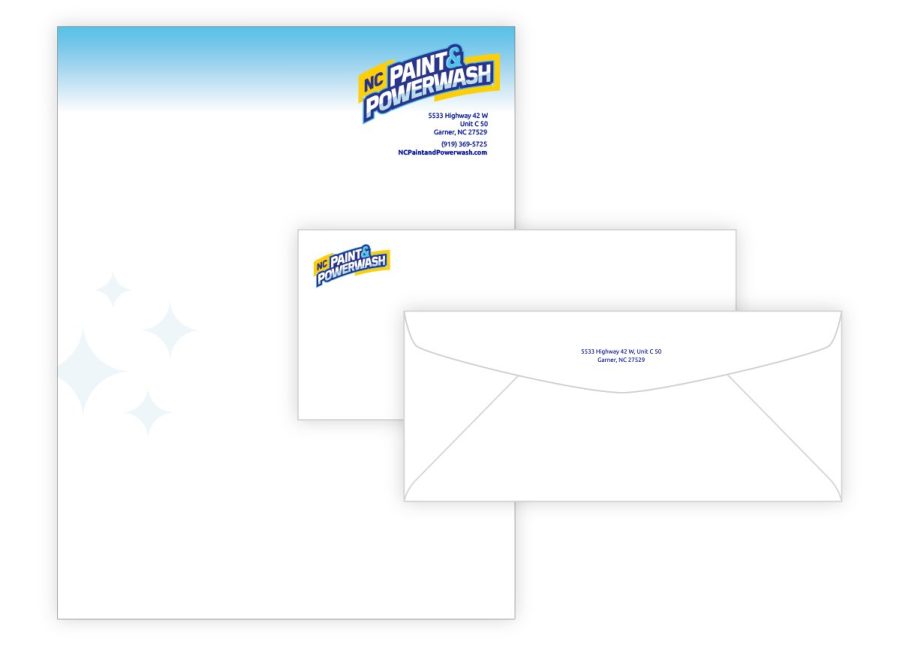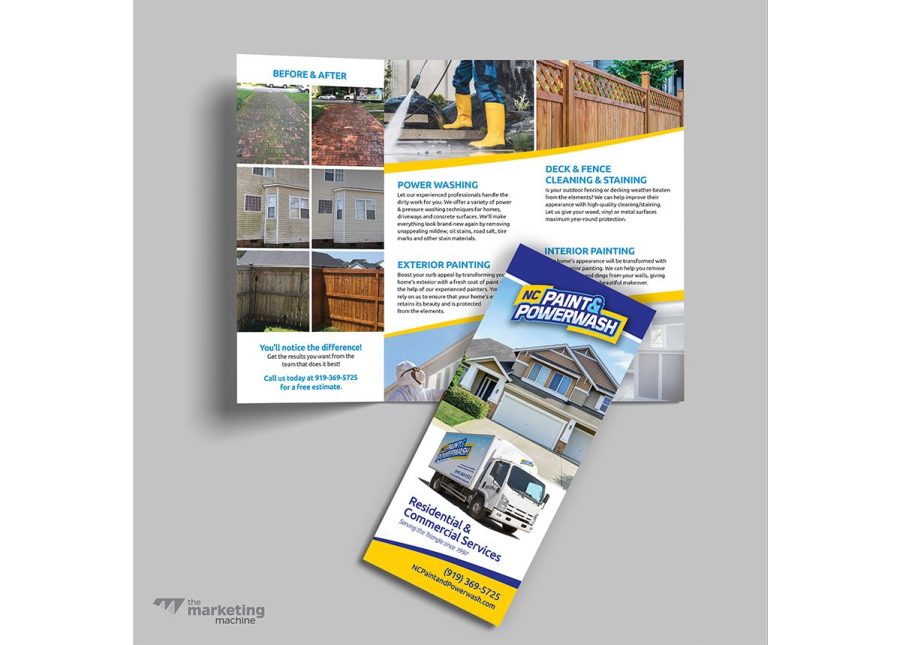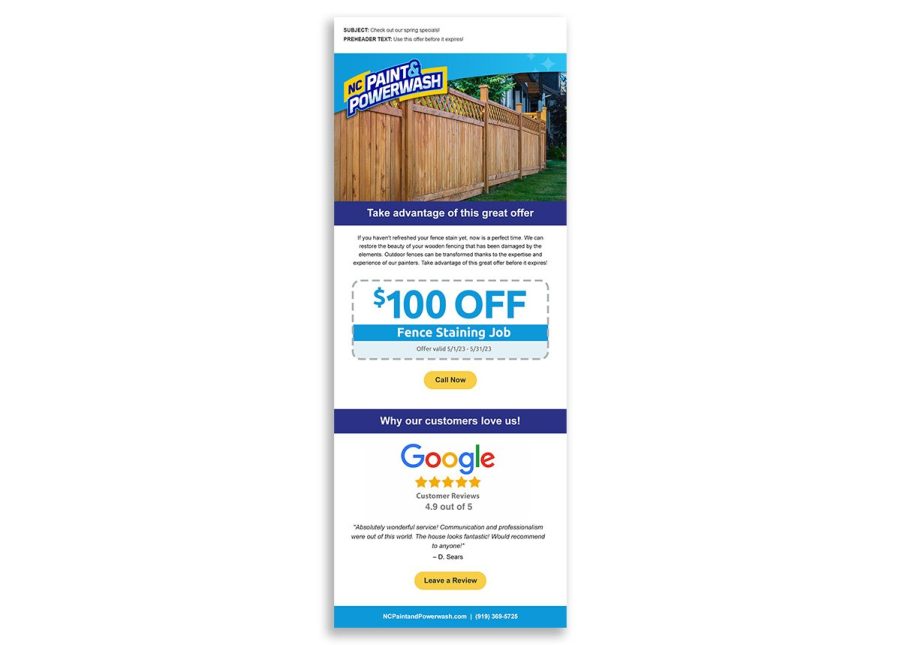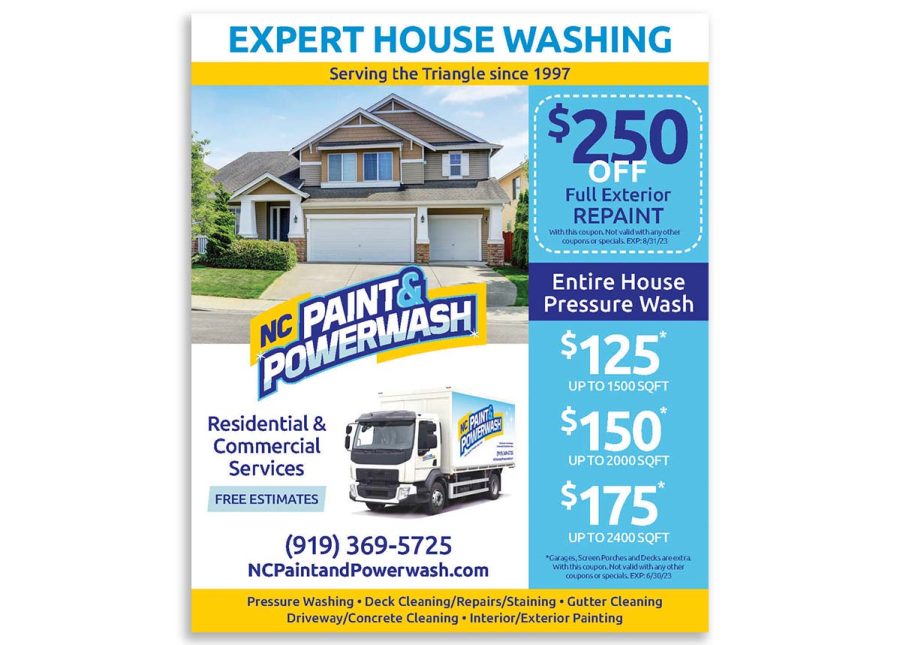 What NC Paint & PowerWash Had to Say
What The Marketing Machine Says
Thanks to a successful partnership with The Marketing Machine, NC Paint & PowerWash now has a solid foundation to attract and retain clients and grow.
Exciting things to come!