Garner Appliance & Mattress: When a key change to your product line forces a rebrand.
In business, there are certain circumstances that necessitate and usher in a marketing rebrand. For one particular client of ours, a fundamental change to their core business was it.
If you live in Central North Carolina, you have likely heard of Garner TV & Appliance, an independent, family-owned business that began as a simple TV and electronics repair shop back in 1977. In fact, the company has been a fixture in the Triangle area for close to 40 years, and continues to add new locations and expand their product line, providing locals with a clear alternative to the impersonal big box stores.
About 18 months ago, the company decided to make a strategic shift away from TVs, focusing instead on appliances and mattresses. This also led to a name change from Garner TV & Appliance to Garner Appliance & Mattress.
Around that time, they approached The Marketing Machine with a simple request: "Could you please design us a new logo?"

Well, yes we can. And ultimately, we did design them a new logo. However, that initial logo request spawned a much larger and business-critical conversation regarding their identity, core messaging, marketing and advertising, store signage, website, customer acquisition efforts and even employee uniforms. We can't help it…it's in our DNA to always look beyond the simple ask and really try to understand what's motivating a new project and what is truly the best way we can help our clients.
We asked…
How are you going to communicate to customers that your name and core business have changed?
How does this change affect brand messaging?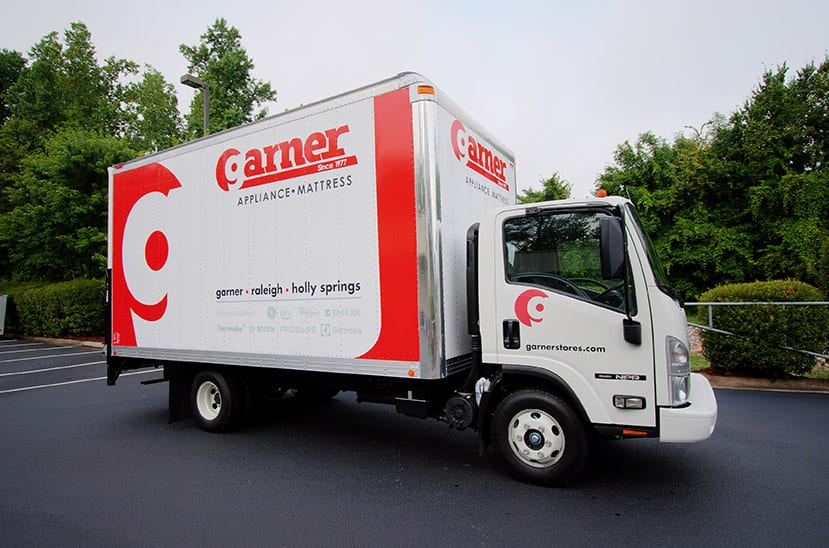 Who sees your logo, and where are all the places it "touches" a customer?
We asked to see their current marketing campaigns, curious if everything aligned and felt like it was coming from the same voice. Was there consistency and continuity?
Who handles media buying and how do you measure ROI?
Point is, there's a lot of vital communication that exists beyond a logo and making everything seamless and professional is often key to attracting new clients and retaining existing ones.
In this particular scenario, our probing questions set off a light bulb for Garner Appliance & Mattress, and they soon made the decision to hire us as their agency of record to help guide them through a complete rebranding and beyond.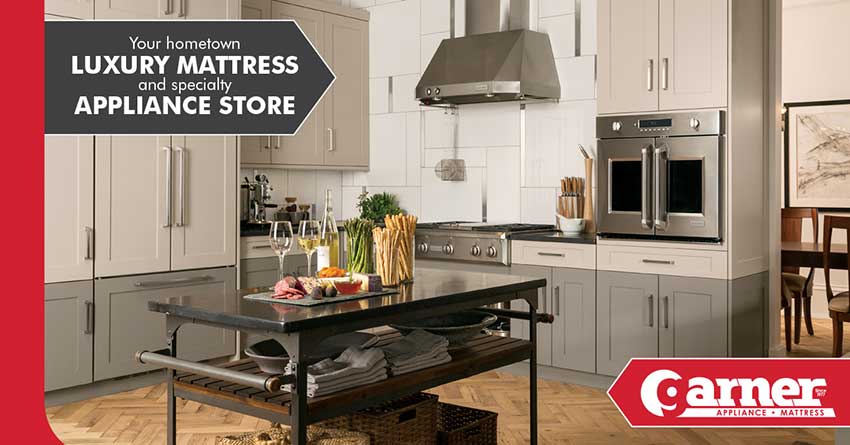 Yes, we created their new logo. But we also worked with them to develop their new identity materials and core message. We rebranded their delivery trucks and building signage. We created and implemented baseline awareness advertising, including outdoor billboards as well as promotional campaigns such as a mattress campaign and a private sales event, as well as a spring sales event — all of which included direct mail, TV and digital and radio commercials on Pandora (which were hugely successful).
The old Garner TV had an official and proper launch as Garner Appliance & Mattress — "Your hometown luxury mattress and specialty appliance store." If you've been in the Triangle area in the last few months, you've likely seen the new trucks and billboards around town. They're everywhere!
Since 1991, The Marketing Machine has helped a number of companies move forward on their rebranding journeys, acting as a creative and marketing partner as well as a strategic guide through a period of business transition. While it often feels daunting at the outset, in the end, it is often what vaults companies to that next level of business maturity. We've seen this again and again.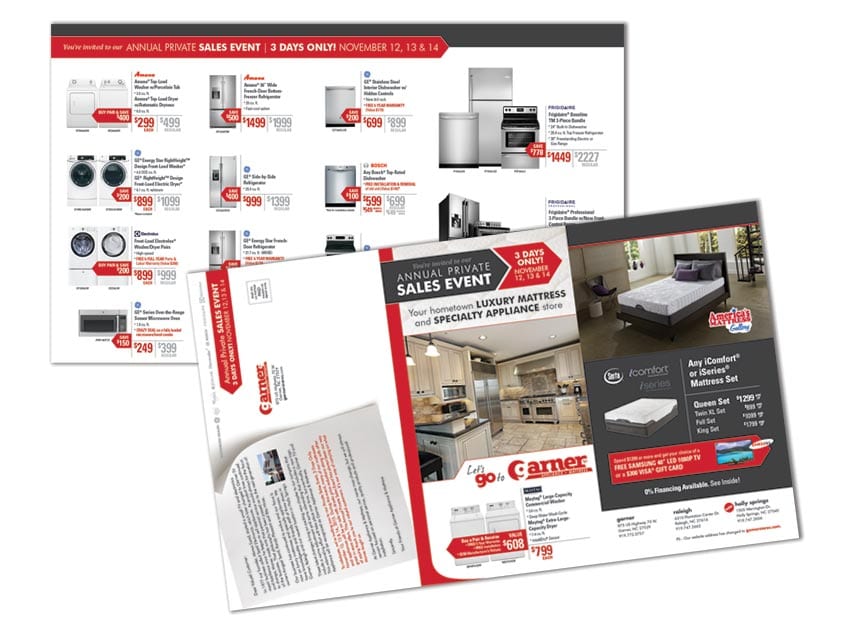 So, did a major rebrand as opposed to just a new logo make sense for Garner Appliance & Mattress? Well, in April of 2016 – about 18 months into our working relationship with them – they had the highest grossing quarter in their 38-year history, with no signs of slowing down. A new website is almost set to launch, along with ongoing digital marketing efforts and customer engagement. And, this is only the beginning.
We Build Brands.