The Marketing Machine turns 15
The Marketing Machine just passed its 15-year anniversary. That's a pretty big marker! When I launched TMM back in 1998, I wanted to give small businesses a resource for helping them build and maintain consistent marketing efforts—to turn their marketing into a "machine." I had a few personal goals too, of course, specifically to create an environment for doing what I like to do, while being able to have control over my time. In the early years, I was also in a pretty serious original rock band, and my professional focus was on helping others grow their businesses, not on growing mine. It was about deep relationships and organic growth vs. high volume.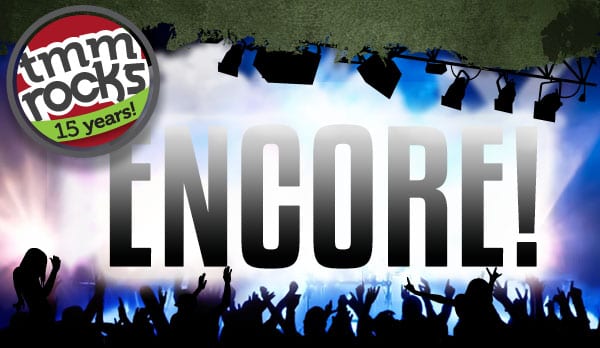 Eventually my emphasis shifted more to the business; the band gradually disbanded. I found myself increasingly motivated by client challenges; helping their businesses grow was (and is) endlessly exciting and rewarding and I wanted to do more with that. As the 10-year mark approached, however, I realized a hard truth: Being a largely one-man operation meant I kept bumping up against absolute, finite capacity. I realized growth—being able to help more clients—would mean adding people.
That was the start of what I think of as TMM 2.0, a period of growth for the agency, as well as for me as a business owner. One very positive change was that we introduced systems that became an important part of how we work each day. There was a learning curve for all of us, but it's definitely been for the best.
We also explored some different models for growth: Growth by merger and growth through volume. I formed a partnership with a client, and eventually we joined forces with several related service providers. We experienced the constant tug of war between rapidly increasing volume—and constantly racing to find the staff and other resources to be able to deliver on promises! That was a crazy time, and it didn't take long for me to know hyper growth was not for us. Volume and fast growth were inconsistent with the strongest and most rewarding aspect of how we delivered on client needs: Growing deep relationships.
Now, over one year into "TMM 3.0," I can clearly see that we've successfully navigated another transition, taking what was good from each phase to create a hybrid agency model that's the best of all worlds. This has made it possible to serve larger clients in a wide variety of fields including healthcare, software and other B2B products, as well as non-profits. We've found (and continue to look for) strong team members who share my original successful approach, including excellent customer care, a straight-dealing approach and creativity with a purpose. We can easily flex with growth and client needs. We have strong systems in place to help us deliver the same consistent, positive experience to all clients—and also to increase our efficiency so we're more profitable yet very competitively priced.
We're always in pursuit of ways to get better, of course, but today the whole TMM team and I are excited by our clients and the work we're doing with them. I thank each of our current and past clients (including some of you who've been with me from the very beginning), for your trust and business over the years. Looking forward, the future looks bright!