Top 7 Reasons Your Business Needs a Website in 2020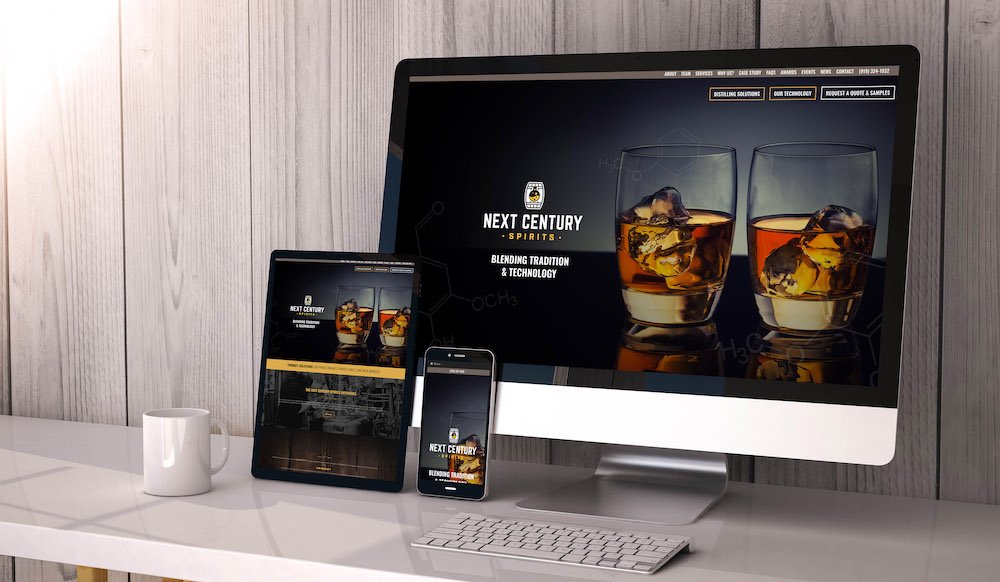 Digital technology has caused a complete shift in the way people shop and do business. The latest statistics available show that in 2018, approximately 1.8 billion people worldwide purchased goods online. Even if you aren't in a type of business that could benefit from an e-commerce website, with this much consumer power it's vital to have an online presence to stay competitive in your industry. Having a professional website is one of the best ways to promote your business online. Here are the top 7 reasons why your company should invest in a high-quality web design, regardless of your line of work.
#1: Provides a Professional Presence
How professional would you think a business is if they don't have a registered company name? In the old days, what would you have thought of a company without business premises, signage and printed materials. Not much, we know. Now that everything has moved online, the same principle applies in a different space. Your website is your virtual storefront, your business signage, and your sales showroom. Without one, your company is seen as unprofessional and therefore untrustworthy.
#2: Creates Company Credibility
It's not just about having a website, it's about creating company credibility. Eight-four percent of consumers believe a professional website gives a company greater credibility, and many of them make a judgment about that credibility based on the website design and functionality. Beyond that, having a website with a branded domain name allows you to create branded email addresses, which helps to signify professionalism in your communications.
A company website is also the perfect place to show off awards and recognition, along with your professional certifications. Unlike social media updates, the information doesn't get "pushed out" by newer posts, it stays where it is for visitors to find and see easily. In the end, customers are more likely to engage with a company they can trust, and having a website is a huge stepping stone towards building that trust.
#3: Showcases Your Products and Services
In these days of virtual everything, it's difficult to find the right forum to showcase your products and services for customers. Trade show booths, direct mail shots, and paid advertising campaigns are all still very effective, but they come with high price tags.
A website is a permanent forum on which to present your offering. Whether you opt for a static, brochure-type website or something more interactive and dynamic, it's essential to make the most of the opportunity to present yourself to potential clients in a positive light.
#4: Benefits Your Branding
Your brand gives your business its identity and makes it easier for your customers and clients to understand what you're all about. The website is the most effective way to develop and display your brand, and it enables you to put your brand's value proposition front and center on the Home page.
Without a website, there's nothing in front of your prospects to remind them of your brand promise, unless you spend a fortune on other forms of advertising. Digital branding makes it easier for them to find you, because all they have to do is type your company name into Google and your website comes up.
#5: Attracts New Prospects Through Search
The beauty of a good website design that's optimized for search is users don't even have to know the name of your company. By typing in a search term for your product or service, they generate search engine results pages (SERPs) that list all the websites that contain those terms. Even new prospects who may not have heard of you can discover your company and offering. This is a great opportunity for you to attract new prospects through search. What's more, since more than 50% of smartphone users find new companies or products by searching on their mobiles, not having a website can damage your chances of being found.
#6: Keeps Marketing Cost-Effective
If there's one thing that can cost a lot of money and have little immediate return, it's marketing. How often have companies spent a lump sum on a marketing campaign only to realize later that they have no clue what their return on investment (ROI) was from that specific campaign? Driving all your marketing efforts through landing pages on your website will provide you with analytics to help you determine the ROI from your marketing spend. And website development work has the added advantage of being low-cost compared with other forms of marketing, according to the Digital Marketing Institute.
#7: Supports Social Proof
Your customers' behavior is driven mostly by what other people say about your company, and the conversations take place on social media and online review forums. Even if you're highly-rated on review sites like Yelp or TrustPilot, prospects will go from the review to your website to get more information about your product or service. Including identifiable customer testimonials on your site can help to impress potential buyers and to support the social proof found on other platforms.
A professional site designed by a qualified web design agency is essential to enable prospective customers to find you and view your company as credible and trustworthy. It also gives you a hub around which to build your marketing and communications campaigns, and provides a point of reference for your social media profiles.
For more information about how to get quality website design for your company, please contact us at 919.460.7978.