A Strong Brand Begins with a Strong Foundation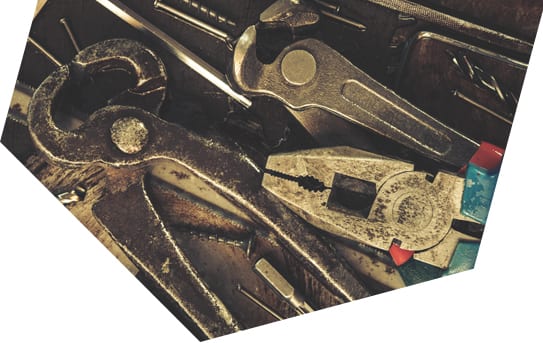 Your company's core message is the essence of the information you convey to the buying public. It's at the heart of your business and the products or services you offer the world. As a core messaging agency that champions this concept, we believe it's not about  "what"  product you sell, but about why you sell it and the manner in which you do business.
Core messaging is about your customer philosophy and the way you behave. If a logo is the visual representation of a brand, then the core messaging document is the voice of the brand.
Understanding Core Messaging
All great brands have a fundamental core message, which sets the stage for all their other marketing and communications. The core message allows you to take a stand for your beliefs, while attracting clients and employees who share the same values.
So, why do you need a core message, and how do you define what it should be? It's often surprising for marketing firms in Raleigh NC to learn companies aren't advertising what customers think they are buying! How does this happen, you ask?
Here's an example: a customer believes they are buying a product or service that comes with a certain amount of trusted expertise, ongoing support and guaranteed quality. The company, however, believes it is selling a one-off item destined to last for the duration of the warranty period. There's nothing wrong with either of those beliefs, except for the fact that they don't match.
How to Develop a Core Message
A core message isn't something you create. It's a powerful ethos you discover by analyzing your brand personality, your positioning, your promise to your customers, your sales and billing practices and map that onto your long-term goals and objectives. It speaks directly to what your primary customer personas want to hear, answering their expectations for your product and service and differentiating your company clearly from others in your industry.
Your core message often exists and is well-known to your founders and certain members of your executive team, but unless all employees know what it is and how to apply it across your communications, it's not serving you at all.
A Guiding Charter
As a core messaging agency, The Marketing Machine starts each brand-building initiative by developing a core messaging document to act as a guiding charter. This is intended to communicate your brand vision internally as well as externally.
The fully-realized core messaging framework encapsulates the who/what/why of your brand or company. It begins with a statement that communicates who you are, what you create or the service you provide, how you're different from your competition, the audiences/ individuals/ communities you serve, and why you do what you do.
This core messaging document can be used as a scaffolding upon which we create your logo, website, TV commercial, advertising campaign and more. Everything we develop/create from here onwards should reflect back to this document and hold true.
Primary Components of a Core Message
In our experience, companies willing to invest the time in getting their core messaging right are better positioned for long-term growth and success. The most important components of a core messaging document are:
Your unique value proposition, which is benefits-focused and describes in a few words exactly how your product or service helps customers.
A list of 2 to 4 key benefits, and how they apply specifically to your customer's pain points.
Your target audience and individual buyer personas, with their pain points and media preferences.
An elevator pitch, which is a short summary of the value proposition and your key benefits that encapsulates your message in a 30-second comment.
A history statement, which provides background on the business with the aim of building trust and credibility.
A set of core values and brand attributes against which you can assess all communications, to ensure you're sending out the right messages.
Brand positioning statement, which determines how your target audience views your product or service against those of your competitors.
Tagline development, to vocalize your promise to your customers.
A list of brand descriptors, or approved adjectives and terminology to use when describing your company, product or service.
A boilerplate statement that includes a brief overview of your company and purpose, for use in press releases, directories etc.
Digging beneath the surface.
Our core messaging process is simple and pain-free!

PHASE 1:

Discovery
Our team will meet with you to get a snapshot of who you are, the service(s) you provide, and how you perceive your company internally. This may include in-person meetings as well as detailed questionnaires.

PHASE 2:

Analysis
We process everything learned during discovery, isolating key insights and feedback. The goal is to identify associated truths among key stakeholders —employees, customers, partners and distributors.

PHASE 3:

Ideation
Ideation is the process of taking insights and analyses and crafting disparate anecdotes into a unified working document. This provides the physical core messaging document that serves as the jumping-off point for your brand.

PHASE 4:

Refinement
We put your core messaging to the test with individuals and stakeholders within your organization. Our goal is to solicit feedback so that the finished document is airtight and ready to use as your guide in your marketing and communications.
Dive Deeper!
Learn more about what we can do to ignite your brand: