Developing an Affordable Marketing Strategy to Fit Your Budget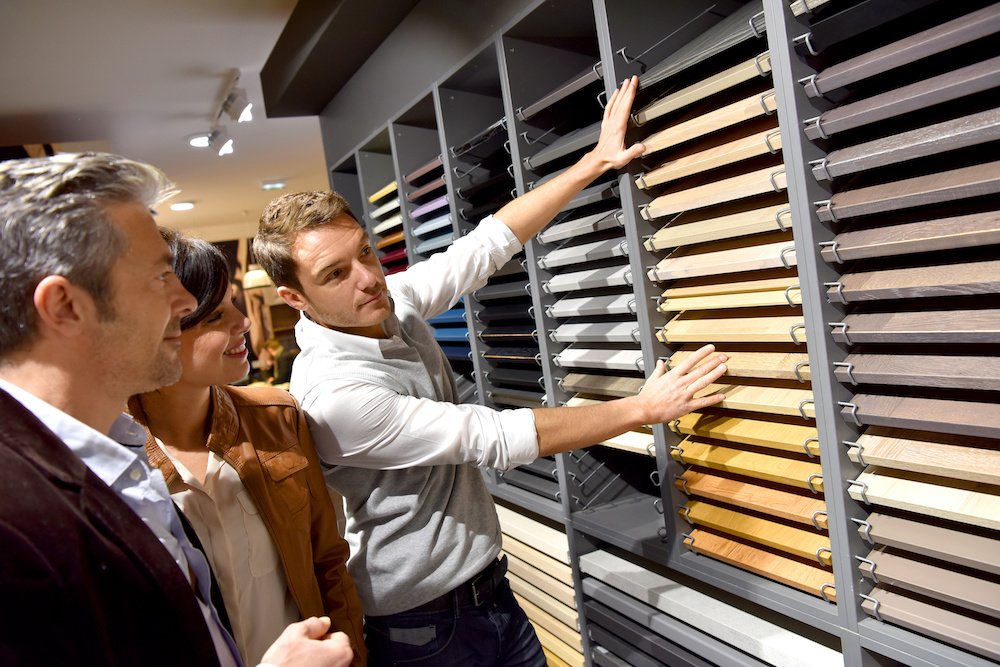 Remember the good old days when as soon as your company hit a slippery patch, you nixed the marketing program because it was a "luxury?" It's surprising how many execs still think that way. The truth is, without a marketing program and budget, you won't have a marketplace to supply. As effective as word-of-mouth marketing is (and it is), building your business doesn't happen without some effort from you. As we hurtle towards 2020 at what feels like the speed of light, how much should you consider budgeting for your marketing next year? We have some answers that should help you develop an affordable marketing strategy.
What the Experts Say
Theoretically, the U.S. Small Business Administration advises companies with a turnover of less than $5m a year to spend 7% to 8% of their sales revenue on marketing and advertising. This applies to companies with a net profit margin between 10% and 12%. Your expenditure should cover your brand development, website creation and maintenance, advertising, social media and marketing agency cost.
Define Your Marketing Budget
Identify how much you want to grow, based on your long- and short-term business plans. To achieve your goal, how much new business will you need to bring in? Calculate the marketing spend based on a percentage of your ideal sales revenue, not the sales you currently have.
For example, if your current sales are $1.5m and you aim to reach $2m by year-end, you should allocate around $140,000 for marketing in 2020. Once you have a dollar number, you can develop a marketing strategy that fits that budget.
Develop an Affordable Marketing Strategy
It's important to view your marketing budget as an investment, not just an expense, and to have specific goals against which to measure your results. First, you need to:
1.     Identify your customer
There's lots of chatter about customer personas and target markets, and much of it sounds like someone trying to sell you data. The truth is, you need to know what your ideal customer "looks" like on paper.
If you're lucky, your ideal customer and your current customer are very similar, but that's not always the case. Businesses trying to reposition in a new target market, for example, or who want to increase their average sale value, will have to identify whether the people they reach are the right audience.
Map out your customer persona by determining:
Where do they live?
Typical demographics – age, gender, family status, occupation, income level.
Leisure activities – sports, hobbies, and other preferences.
Pain points – what are the problems they often encounter; how does that kind of person usually deal with issues.
Where do they hang out online, what media do they consume and what level of education do they have?
To determine how much you should spend to achieve your affordable marketing strategy, you need to know what marketing activities your company will benefit from.
From this information, you should be able to identify how your product or service solves a problem for them and formulate a traditional and digital marketing plan to bring your offering to their attention.
Build an Online Presence
Few companies these days can get by without a strong online presence. The very first thing prospective customers do when they hear about you is visit your website and social media profiles to see what you stand for, how professional you appear, and what others think of you.
It's not unusual for a consumer to discount using a company that's inactive on the various platforms, or has a faulty or outdated site. Yes, we know doing these things takes time, but you don't have to do them yourself. Allocate a portion of your marketing budget to getting your website refreshed, adding some quality content, and posting on social media sites regularly.
A quality website redesign is worth every cent you spend in the online marketing benefits you'll get, as long as you're working with a professional designer who knows his (or her!) stuff.
Include Advertising Placements
There's a perception that advertising is out of style, but that's not strictly true. Not only do we still handle traditional print, TV and billboard advertising for many of our clients, but digital advertising offers a world of opportunities and online marketing benefits.
From social media sponsored posts to retargeting, buying digital media typically works on the basis that you pay only for the ads your prospects actually see. This gives you far more bang for your buck than advertising used to offer, and means you get a much better return on your investment (ROI).
Google AdWords and other types of search engine marketing (SEM) also fall into the category of pay-per-click advertising. These can help bring you exposure quickly in search engines, while you wait for your organic SEO content to improve your ranking.
Use Email Marketing
Email marketing is still one of the most readily accepted and successful methods of getting the word out to your target audience, but it has gone through many changes over the past few years. Roughly 281 billion emails were sent and received daily during 2018, and that's expected to rise to around 20 billion more in 2020.
The beauty of email these days is that it has reached a whole new level of automation, with multiple programs available (including some that are REALLY inexpensive) that almost do everything for you. This makes email an important part of an affordable marketing strategy.
From collating your customer data into usable mailing lists, to easy-to-use email design templates where you can drag and drop your content, email is fully programmable ahead of time. You can customize messages for different groups of audiences or market segments, based on the information you have about them on file.
For more information about how we can help you develop an affordable marketing strategy, please contact us at 919.460.7978.